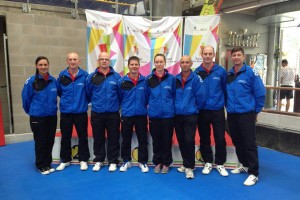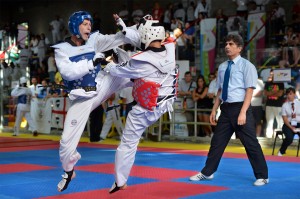 OK, whilst the GB team did very well returning with 3 medals for tae kwon do, sadly Dave was not the owner of one of them.
Having the first fight of the day is never great, but unfortunately for Dave that was what he got. The first fight, in Italy, against an Italian opponent and a close first round. Followed by a second round when Dave and the whole GB team and the judges (at least initially) believed he had scored a 4 point hit to his opponents head. The Italian coach immediately appealed and after the Italian officials had reviewed the video the points were removed! The match ended with the scores level, putting the players into a 'golden point' match, sadly for Dave his Italian opponent got the golden point and sent Dave out of the games.
Despite the obvious disappointment and feeling a little hard done by, it was a good trip and Dave is hoping to represent the country again and maybe next time the luck will be on his side.